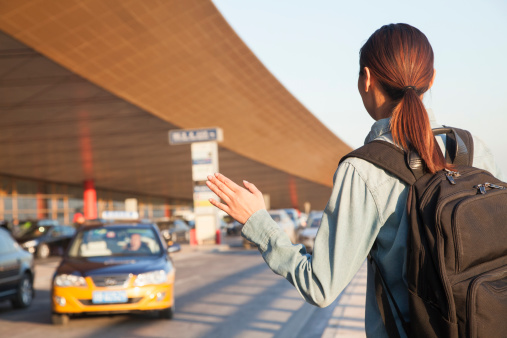 You step off the airplane and you're in a new country. After gathering your suitcases and going through customs, there's the excitement of a new adventure. A brand new place to call home. It might also be a little confusing and you're probably really tired. Wouldn't it be great if there was someone there to greet you? We would love the privilege of getting to welcome you into the U.S. from the moment you arrive.
Chances are, you didn't bring a desk, table, bicycle or shower curtain in your suitcase. With all it takes to get settled into your new American home, you're probably wondering how you will find all of these things. You might not even be sure of all that you need to get or where these items are sold. Since we have lived here a bit longer, we can help you go to the right stores for the needs that you have.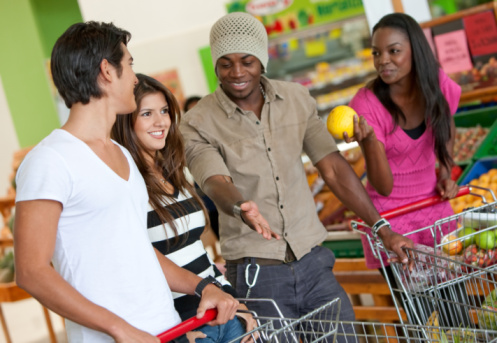 Sure, you can take the bus around town, but what you'll often find is that most American cities have fewer public transporation options than you might expect. This can be a challenge for grocery shopping, or especially shopping for big items like furniture. Would you like a ride? We can be your driver and help you get accustomed in navigating through your new city.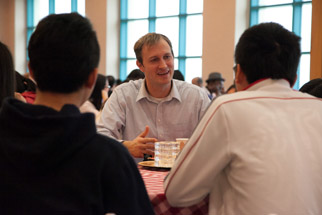 Why do Americans talk about cats and dogs falling from the sky, if they're describing the weather? What is the meaning and proper use of the word "y'all"? Why does everyone ask, "How are you?" and always answer, "Fine"? More importantly, how can you improve your conversational English? By "hanging out" with us and practicing! Many of us with Bridges have lived overseas and know the challenges of second-language communication. We would love to help you become more familiar with English so that you can be more comfortable in social settings in America.