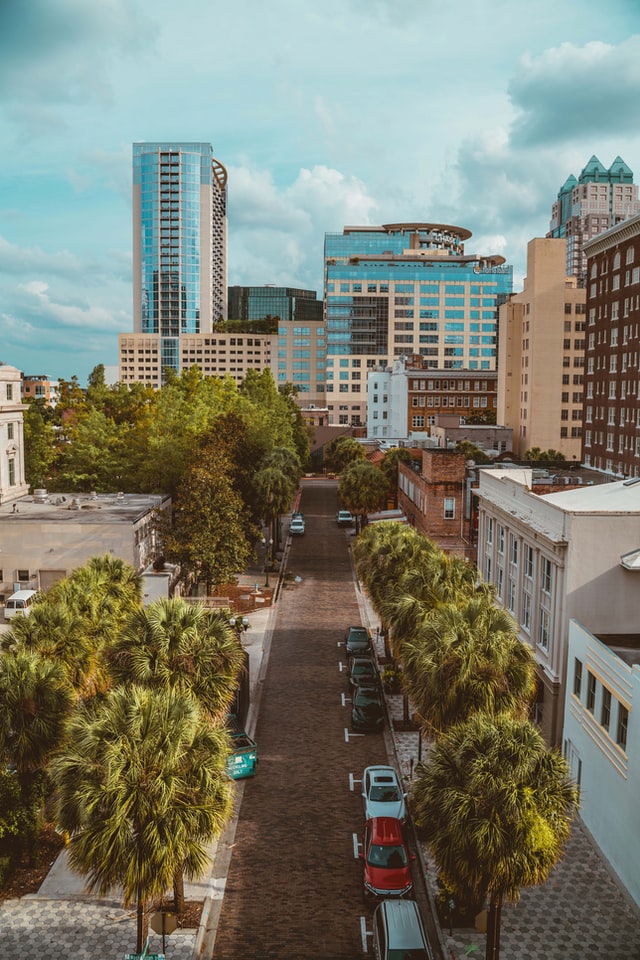 Bridges is an international club with chapters on campuses all over the US and several other countries. Established as an RSO at UCF in 2015, we are a multiethnic, multicultural international student club for students of all nations around the world. While foundationally a Christian service organization, our goal is to welcome and serve students of all faiths and backgrounds.
We do English conversation hours, cultural events, small group get-togethers, evening social game nights on campus, holiday invitations to local American families' homes, and more. We serve all UCF campuses by helping provide rides as needed to connect students from Rosen and Downtown campuses.
There is a lot of diversity in Orlando and it's at Valencia College! We love serving our students on all 8 campuses and with virtual meet-ups and connecting students.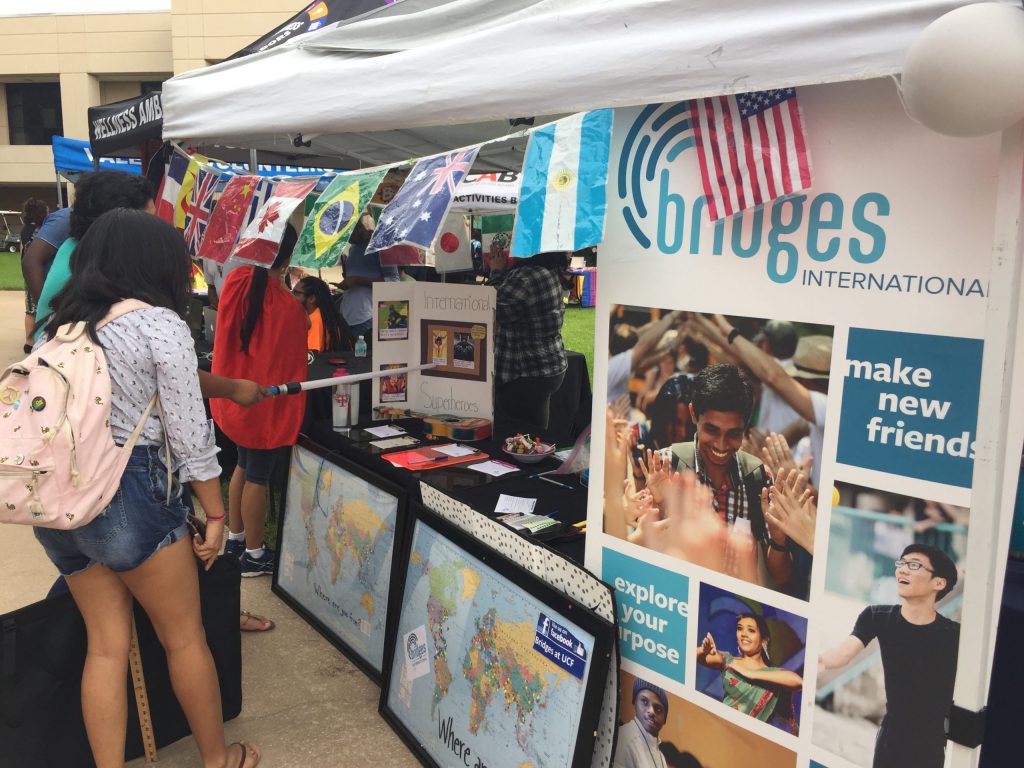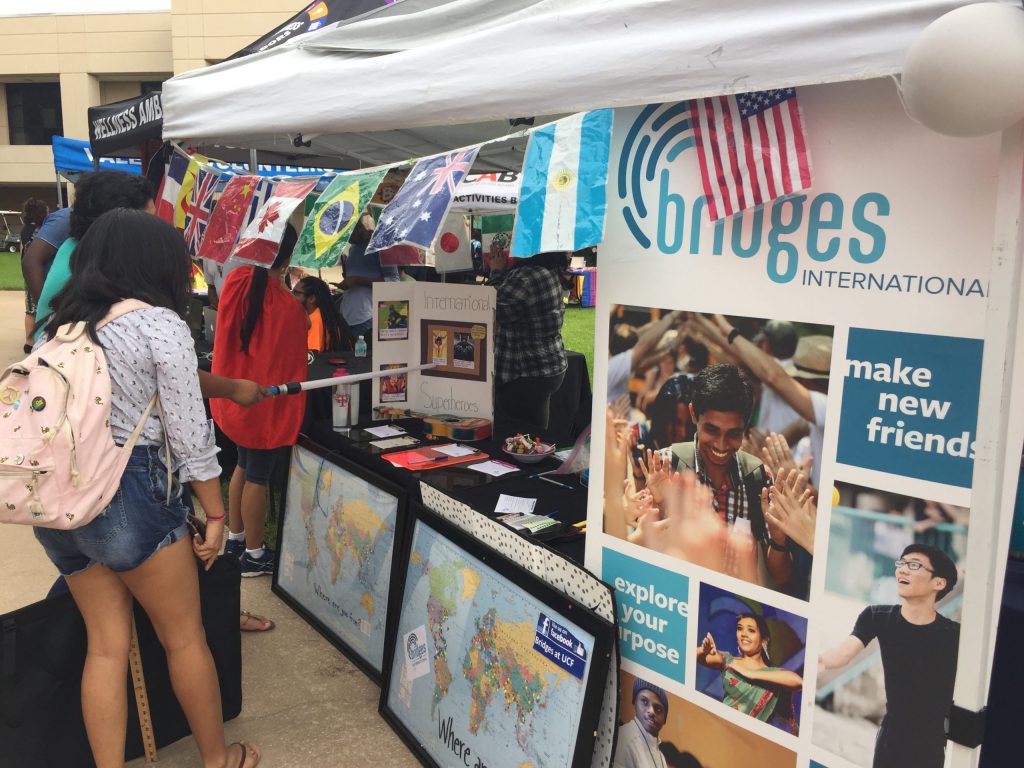 University of Central Florida
Being one of the most International clubs on campus, Bridges enjoys serving students on campus with meet-ups to exploring Orlando. 
From the south to north of Seminole county, we bring Internationals together from all over the Orlando area to help bridge the gap to find community.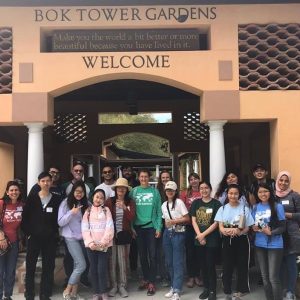 Social
Bridges connects you with students from all over the world. We want to be your home away from home where you connect with other people from both the United States and every corner of the world. We offer social activities, both weekly and seasonal events with many opportunities to build friendships to connect others of international backgrounds.
Service
Bridges International wants to serve you and to equip you to serve others. We offer a variety of services to students, from airport pick-ups to helping you with English. But we don't want it to stop here. We want to give opportunities to serve others too. We offer practical assistance to international students as well as opportunities to serve the community together.
Spiritual
Providing spiritual resources through discussions on spiritual topics, providing materials and opportunities to explore the Bible for those who are interested.
Student Leadership
Providing opportunities for students to grow as leaders, both while they are at university and as global leaders in the future.